Prayer Resources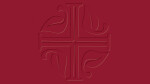 Did you know that your hymnal isn't just for singing hymns? There are many liturgies for worship, weddings, baptisms, funerals, and for different times of day. Also there are a great many prayers.
ELW as a Prayer Resource
Some prayers are written for a specific day of the church year, others are for specific times in worship, and there are many other general intercessions. These prayers can be found in the front of the Evangelical Lutheran Worship (ELW) hymnal. The following prayer is from page 76 and is for "Time of conflict, crisis and disaster" and was shared at our staff meeting today. May it be a blessing for you in this time. And may you look into this readily-available resource for prayer in your time of need.
O God,
where hearts are fearful and constricted,
grant courage and hope.
Where anxiety is infectious and widening,
grant peace and reassurance.
Where impossibilities close every door and window,
grant imagination and resistance.
Where distrust twists our thinking,
grant healing and illumination.
Where spirits are daunted and weakened,
grant soaring wings and strengthened dreams.
All these things we ask in the name of Jesus Christ,
our Savior and Lord.
Amen.