Stories of RLC: Sheridan's Story Is Our Story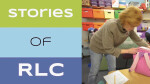 RLC's mission and vision proclaims that we are to "Love God. Love our neighbor." This mission and vision is being lived out on a weekly basis with our shared ministry with Sheridan's Story, an outreach and mission that provides meals for children and their families throughout the week.
Sheridan's Story started in 2010. RLC volunteer coordinator Heidi Larson explains, "The effort started in 2010 when school administrators at Sheridan Elementary in Minneapolis noticed students hoarding food from the cafeteria on Fridays so they would have food for the weekend. They approached the Mill City Church to ask for donations and the program had developed from there. They now serve 5400 students in 144 schools."
RLC began their shared ministry with Sheridan's Story a few years ago. Volunteers from RLC regularly meet to provide food that, in the words of Larson, "feeds not only the child, but the family." Larson continues, "When children have food security, they are better able to concentrate on learning."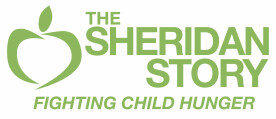 If you would like to learn more about Sheridan's Story visit their website at:
www.thesheridanstory.org, or contact the church office to find out how you can help provide weekend meals for families in need.