Stories of RLC: What More Can We Do?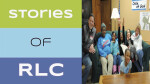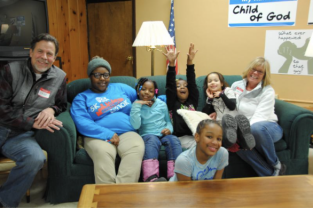 In 2016 Doreen Richter saw a brief note on an informational meeting that was being held on a new Mission and Outreach program called Project Home that would be coming to Roseville Lutheran. She knew she wanted to be involved. The less fortunate have always had a place in Doreen's heart. Doreen and her husband Dave showed up for an information session wanting to see what it was about. Dave says he was "taken aback" as he observed a standing room only crowd of volunteers.
Kathy Pedersen and a representative from Project Home explained what the volunteers were setting out to do. Roseville Lutheran volunteers would provide one month of temporary housing to first time homeless families. The reasons our guests were in this position were heart breaking, and it hit all too close to home.
Here are some of Dave and Doreen's experiences serving with Project Home:
Dave Shared:
"Initially we volunteered to help set up, for an evening shift, and then we volunteered for an overnight shift. We were reminded that so many people, adults and children, need something as simple as listening and caring and kind words. The number of volunteers that stepped in to support Project Home revealed, again, Roseville Lutheran's heart to care."
Doreen recalls a special event:
"I will never forget the first Valentines dinner we held for our residents. We decked out the tables, put together a meal where they could choose their choices of entrees and enjoy a beautiful dinner with their family members. When our Project Home guests entered the room the look of surprise on their faces was heartfelt. They took pictures of their place settings and commented on how they felt they were in a fancy restaurant. We served them. They thanked us over and over, including one young boy who sought the room's attention, and expressed a very emotional thank you."
Dave sums up the volunteer experience:
"Since our initial involvement, we have seen it grow, and each time we have the privilege and gift of serving. When I listen and care and share kind words, I learn, and I wonder…what more can we do?"