'Thank You!' - Gratitude Celebration at RLC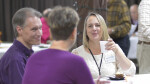 Last Sunday we gathered to celebrate the gratitude of our congregation. With a spread of desserts and warm fellowship, we wrapped up our God's Gifts, Our Gratitude stewardship season.
We're so thankful to have members who give graciously to the ministry, enabling us to continue and grow it.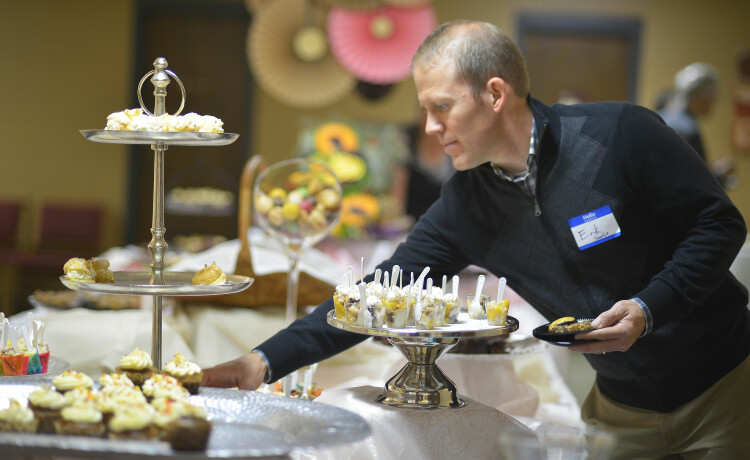 If you give a weekly or monthly offering, please return an Intent to Give card to let us know we can count on your support in 2017.
If you haven't given regularly before, consider a monthly gift of $10. Every gift makes a difference.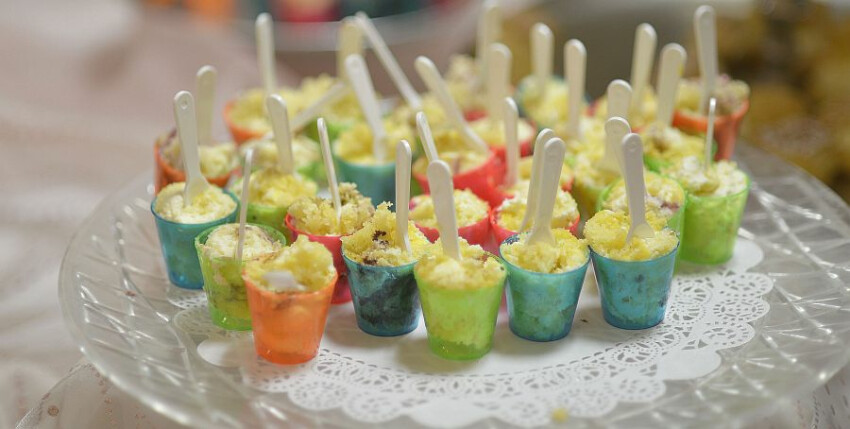 Through a series of videos with supporters of Roseville Lutheran Church, we also shared their stories on what called them to be stewards and servants for the church.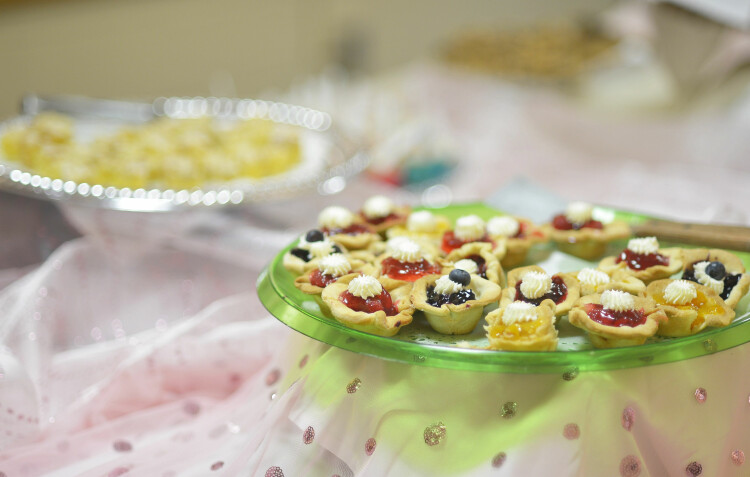 One of RLC Hospitality Manager Connie Marchio's wonderful spreads greeted worshipers last Sunday.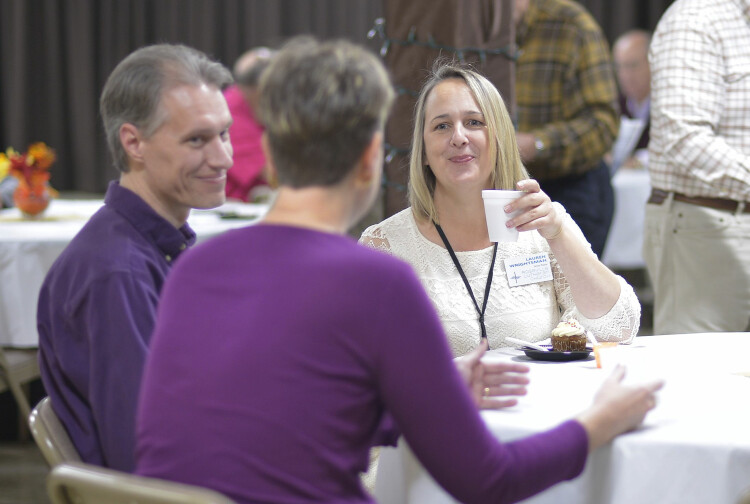 Senior Pastor Lauren Wrightsman chats with members in the social hall between worship services.