Veterans Day Service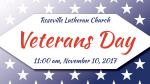 Join us on Friday, November 10 at 11:00 am for our annual Veterans Day Service. We welcome a guest speaker and take time for remembrance and special music. A luncheon follows in our Social Hall. Are are welcome!
Our featured speaker is Kevin Gerdes.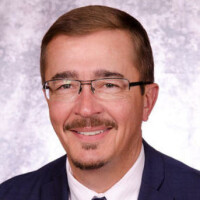 Kevin Gerdes is the Director of the Masters of Public Affairs (MPA) degree and Capstone programs at the Humphrey School. Prior to his assignment at the University of Minnesota, Kevin served 33 years with the Minnesota National Guard in a variety of leadership positions - including Commander at the Company, Battalion, and Brigade. He culminated his full-time career with the National Guard as The Adjutant General's Chief of Staff and retired in July 2012 as Deputy Commanding General of the 34th "Red Bull" Infantry Division. He completed a tour of duty in Iraq as Commander and returned in 2006 to help establish Minnesota's "Beyond the Yellow Ribbon " reintegration program – a cross-sector, community-based collaboration that became a national policy and program.