Register today for Family Vacation Bible School
Held June 21-24
From 6:15-7:15 pm outside our main church entrance, in the south parking lot.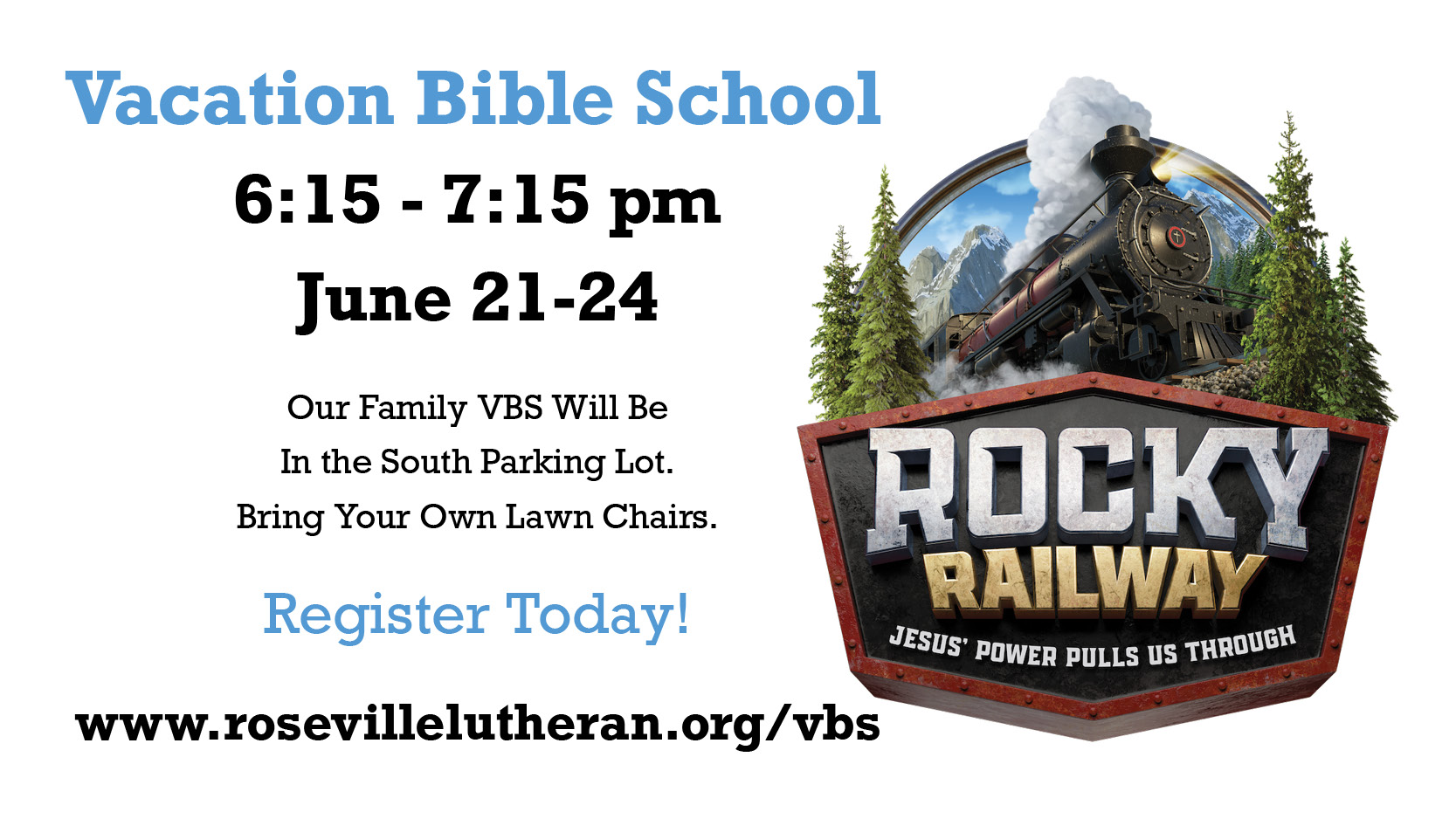 Many have asked to offer VBS in the evening to accommodate working families,
so we are giving it a try this year for the whole family!
Click here to register and get more info about Rocky Railway Family VBS!