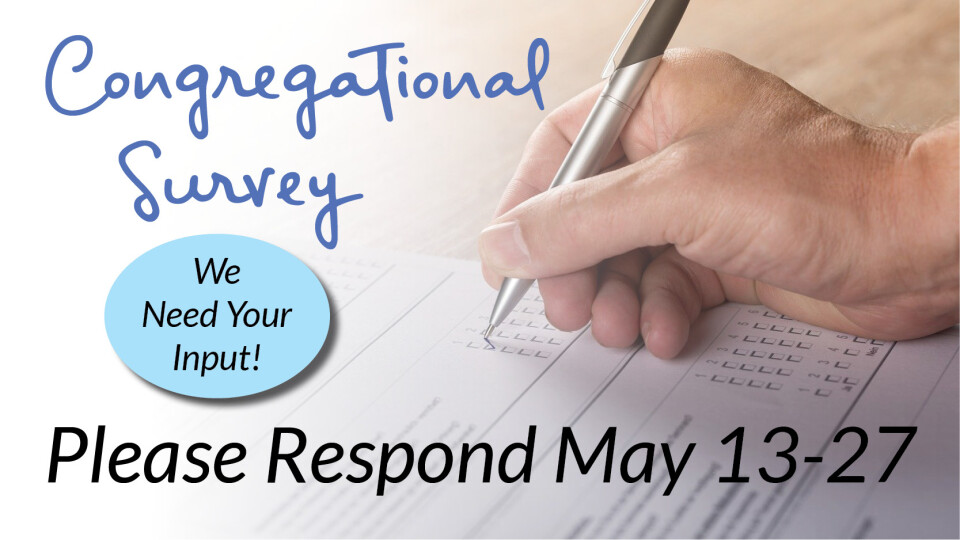 Thursday, May 13, 2021 - Thursday, May 27, 2021
Congregational Survey May 13-27
Your church leadership wants to hear from you before moving into assumptions for church activities, programs and direction. Click here until May 27 to take this brief survey that asks for your thoughts on topics that will shape RLC's direction for years to come.
Your response to the survey is critical in letting church leaders know your thoughts for the direction of RLC. Please participate in the short survey when the time comes and have a say in RLC's future.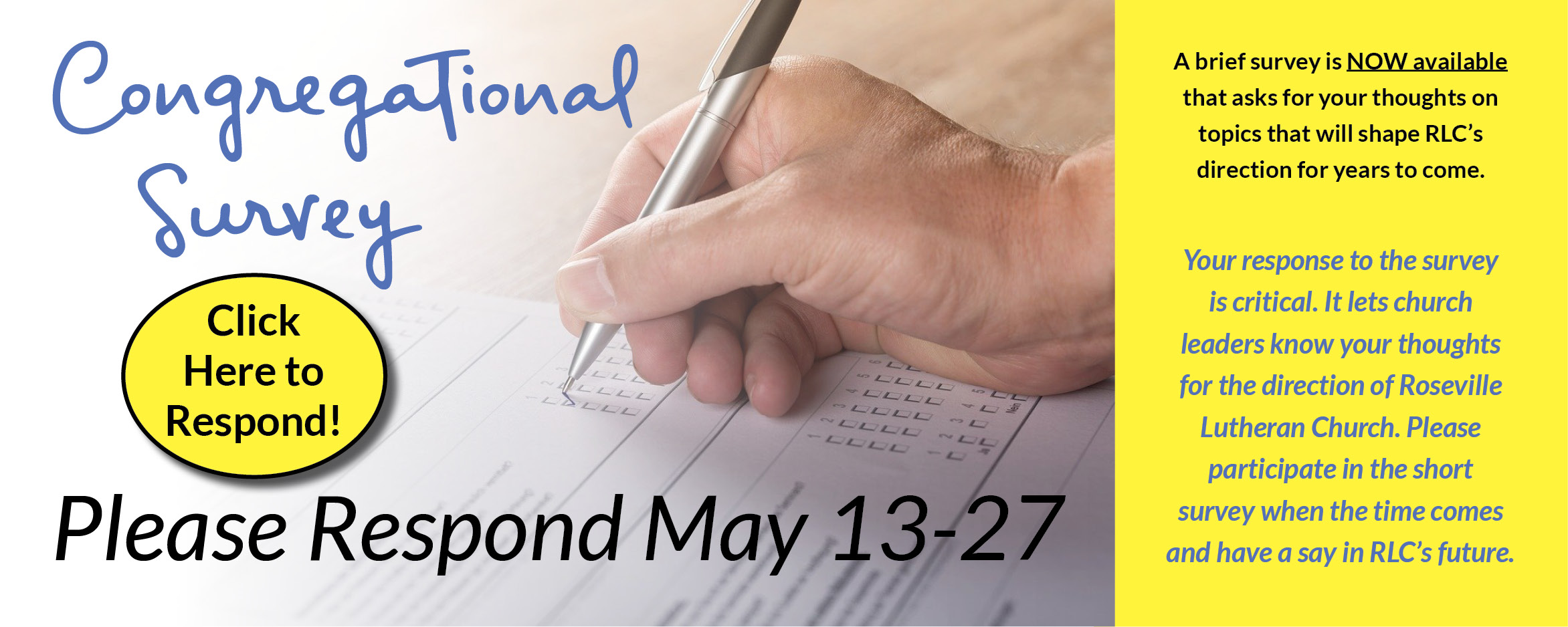 Get more background Information

This survey is coming out of our Ministry Site Profile work as we prepare to call a new associate pastor to Roseville Lutheran Church. This survey helps us get an accurate assessment of where we are at RLC and will help us make the best fit with potential pastoral candidates.