An Update from Pastor Lauren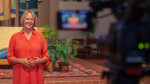 Dear Members and Friends of Roseville Lutheran Church,
On Sunday, August 23rd, I participated in a few "spirit filled" events.
At 8:30 on that morning, I met with the family of Kaleb Rogers for a baptism. We met in our sanctuary and we proceeded to welcome him into the Lord's family. He was blessed with the water and the word, "In the name of the Father, the Son, and the Holy Spirit…" Our numbers were small, but the Holy Spirit was there - blessing and anointing Kaleb as a brother in Christ.
At 10:00, I met with many of you over Zoom for our annual meeting. We gathered and conversed together, and asked questions. We met as fellow members of this faith journey. Each from their own living spaces. Each brought together in the name of Christ. Again, the Holy Spirit was there.
At 1:00, I met my neighbors in their backyard to confirm their 15-year-old in the Christian faith. I have known Coral since she was three years old and it was a pleasure to hear her proclaim her faith and hear the words of welcome as she was confirmed. On this afternoon a small group of family and friends gathered to hear her proclaim her faith, to bestow blessings upon her, and to participate in Holy Communion together. Again, the Holy Spirit was there.
At 3:00 p.m. I took a nap!
I needed a nap - it had been a long and glorious day - but the Holy Spirit didn't need one. The Holy Spirit was at work throughout the day in ways I couldn't even imagine.
I write this because I want you to know that even during these times of the pandemic, isolation and unrest, the Holy Spirit continues to be at work! The Holy Spirit continues to create and recreate blessing upon blessing to each and every one of us. The Spirit takes different shapes and forms - some of them surprising and some of them routine, but, the Holy Spirit is with us! That is good news! Children are baptized, young teens are confirmed, the work of the church continues!
I invite you to continue to be the
church together during this fall season.

We are excited to see you at our Drive-In worship THIS Sunday, September 13 at 9:00 and 10:30 am. A Rally Day like none other before! Click for more information. You can download and print out a bulletin to bring with you, or view on your phone/tablet.

As a part of our weekly worship, our Children's, Youth and Family team have been creating Worship Kits to help our youngest members participate in worship online. Worship kits can be picked up Saturday, Sept. 12 from 9:00 - 10:00 am, Sunday, Sept. 13 during Drive-In worship, and Monday, Sept. 14 from 6:00 - 7:00 pm.

We are also excited to announce that we will be holding our first (Indoor) in-person worship service on Sunday, September 20 at 9:00 am (only). Masks are required, and you must pre-register for this service online.

This fall we are gathering under the theme of "Community" and invite you to be a part of our small group study "40 Days of Community" by Rick Warren. We all long for community and this study will assist you in exploring the ways God's creative work is at hand in the life that you lead. Click here to sign up.

Also, don't miss the weekly podcast titled, "Hope in the Healing" – distributed Fridays at noon, starting Sept. 18. Join me in conversation with a wide variety of artists, pastors, writers and activists as we explore their work in this world and explore ways to find hope and healing during these unprecedented times. Sign up now to join me on Sunday evenings at 7:00 pm for a conversation about the topic at hand. Click here for all the details and to sign up for the Sunday discussions online.
Associate Pastor Update
At this time I am still working on discovering the needs of the worshipping community for our next Associate Pastor. Will we have an interim? At this time I can not answer for certain. I am in close contact with Bishop Patricia Lull of the St. Paul Area Synod regarding our needs.
For now, I am excited to announce a few things:
Visitation Pastor - Rolf Olson
We are increasing Pastor Rolf's hours to better serve our home-bound members, as well as the needs of our elder members. Pastor Rolf will continue to lead a Men's Bible study, as well as expand his ministry with our older members. Pastor Rolf works in coordination with Diane Sell, Director of Volunteer and Care Ministries. We are excited that Pastor Rolf will be able to spend more time with this community of members.
NEW Position: Transformational Life Coach, Jamey Johnson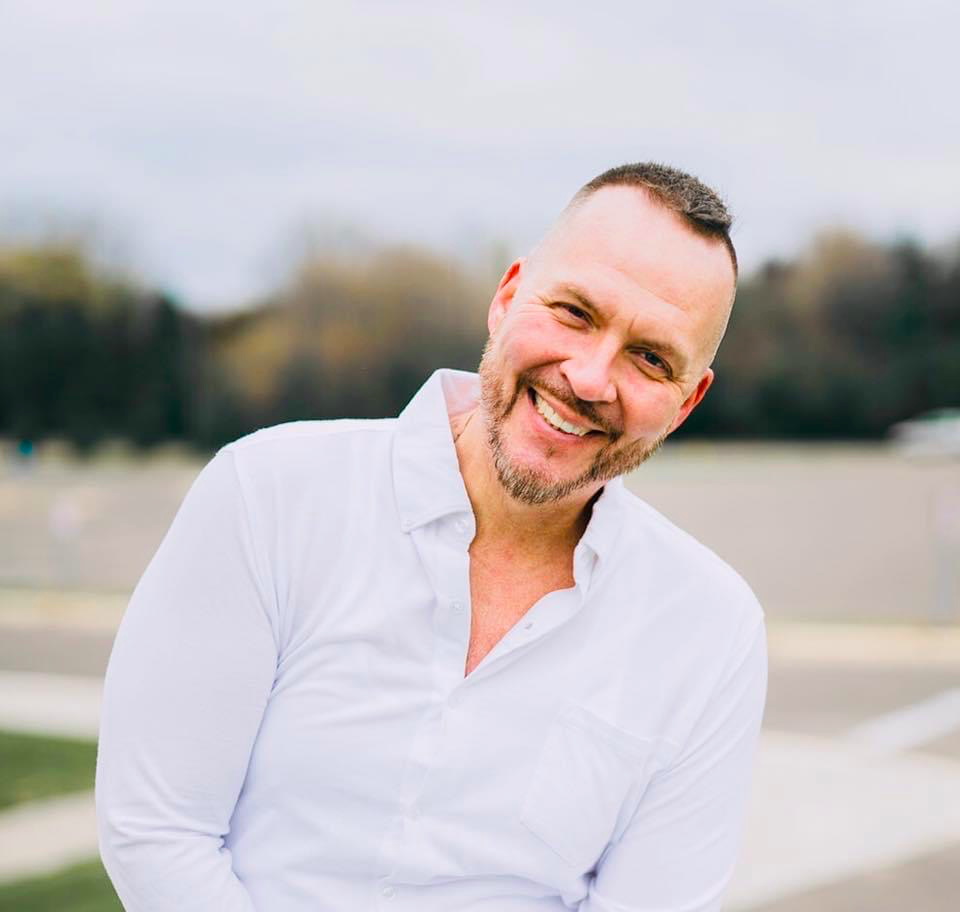 Roseville Lutheran Church has a long standing history of outreach and ministry to the community of Roseville, MN, and offers extensive opportunities for children and youth of all ages. We do not, however, have a continued relationship with the young adults of our membership, or our wider community.
As we look at the world today we understand there are a lot of stressors upon our young adults. These include: shifting relationships between family and friendship circles, an uncertain future and economic stability, navigating a world of political and social unrest, and the uncertanties that arise with a global pandemic. Recent studies suggest that young adults suffer greatly from the pressures of the world and over 30% suffer from anxiety and depression. We, as a church community, are called to a continued relationship with our young adults as they begin to navigate the world around them.
This position of Transformational Life Coach has been created to begin our ministry with and to young adults in our community. Through mentorship, leadership training, conversation and active ministry that engages and directs the passions of our young adults, we continue to live out our calling to be a community that is united by grace. Jamey is contracted to work with us on a part-time basis and will continue his work with the Roseville Area School District.
Jamey Johnson has been the leader of Roseville Area Schools Leader's In Training (LIT) for the past five years. He has expertise in mentoring, coaching and young adult ministry. Jamey will begin his work with us on October 1, 2020.
Jamey is scheduled to preach for our online worship on September 27th and a short video is in the works to be put out on FB and our website to introduce him to the community, and he is part of our upcoming podcast, "Hope in the Healing."
The Holy Spirit is alive and active. May you receive the Spirit's blessings this week!
– Pastor Lauren J. Wrightsman