Weekly Podcast Begins Friday, September 18
Join us this fall for a special 8-week podcast series centered on conversations about interfaith, justice, politics, climate and how people from a variety of faiths and backgrounds are finding hope and healing during these unprecedented times. Join us as we listen in on conversations with Pastor Lauren Wrightsman and locally and nationally known writers, musicians, educators, poets and activists.
Join a discussion
Podcasts will debut at 12:00 noon on Fridays. Sign up now for an online discussion with Pastor Lauren on the following Sundays at 7:00 pm. Join her and share your thoughts and reactions to that week's podcast.
Thank you, RLC Endowment
This speaker series has been funded through a gift by the Roseville Lutheran Church Endowment Fund.
Podcasts Found at "Forum"
Each Podcast can be found on our "Forum" page starting at 12:00 noon on the date of their debut. Please click here to see the Forum page, and look for the desired podcast towards the top of the page. (They will be posted by date, most recent on top).
Guests Include:
September 18 - Angela Denker
ELCA Pastor, and author of "Red State Christians: Understanding the Voters who Elected Donald Trump."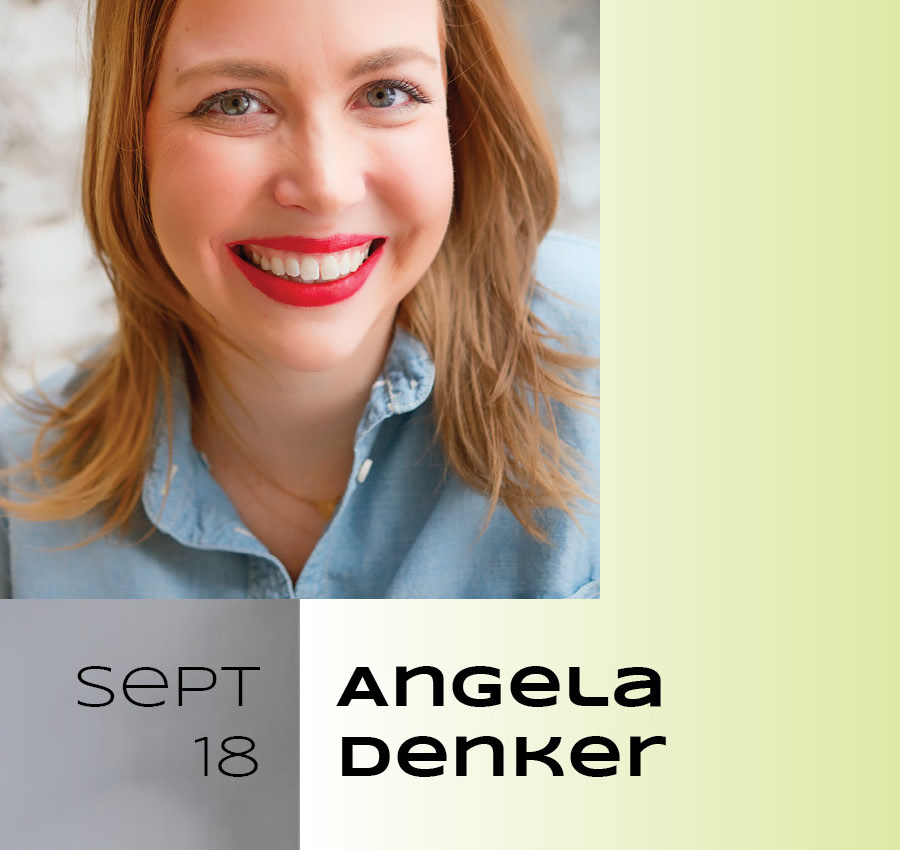 Angela Denker, author of Red State Christians (Fortress: August 2019), is a Lutheran Pastor and veteran journalist who has written for Sports Illustrated, The Washington Post, Christian Century, and Christianity Today. She has pastored congregations in Las Vegas, Chicago, Orange County (Calif.), Minneapolis, and rural Minnesota.
To write Red State Christians, Angela spent 2018 traveling across America to interview Christians and Christian leaders in red states and counties. While spending time with the people in her book - and her own loved ones living in red states and counties, she found surprise, warning, opportunity and hope. In retelling those stories, she hopes to build empathy and dialogue without shying away from telling hard truths about the politicization of religion and the prevalence of Christian Nationalism in churches across America.
September 25 - Jamey Johnson
District Leadership Specialist in the Roseville School District and founder of Visoneering You Life Coaching.
Jamey Johnson serves as the District Leadership Specialist in the Roseville School District. His responsibilities include heading the leadership programs for students, families and professional staff. His mission is simple: to make inward change, and outward reality and to empower life-change in the hearts of leaders. Jamey is a Leadership Coach who empowers the God-potential & voices of this Young-Multi-Ethnic Generation For over 25 years, he has served as a leader, teacher, pastor, spiritual and emotional coach, communicator, and racial reconciliation educator, specializing in the field of developing emotionally healthy leaders, teams, and organizations. He engages in such issues as: personal and organizational change, personal growth, spiritual and emotional health, self-leadership, racial reconciliation, and the art of leadership and teamwork development. Jamey speaks to schools, churches, leadership retreats, universities, and non-profit organizations and is trained as a John Maxwell Certified Coach, teacher, trainer and speaker. Jamey is the founder of Visoneering You Life Coaching.
October 2 - Michael Osterholm
Director of the Center for Infectious Disease Research and Policy at the University of Minnesota and activist for prairie land restoration.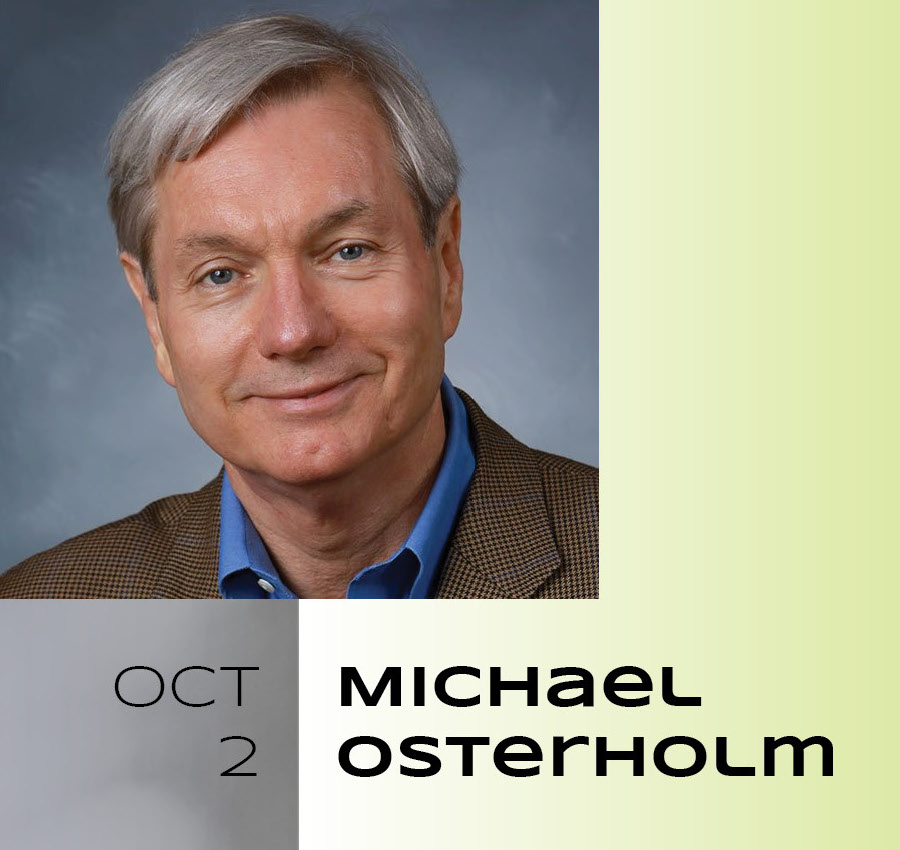 Dr. Michael T. Osterholm is an American epidemiologist, regents professor, and Director of the Center for Infectious Disease Research and Policy at the University of Minnesota. Osterholm graduated in 1975 with a B.A. in biology and political science from Luther College in Decorah Iowa. Osterholm received his M.S. and Ph.D. in environmental health, and his M.P.H. in epidemiology from the University of Minnesota.
October 9 - Jesus Lucero
Policy and Organizing Coordiator in Faith Communities for OutFront MN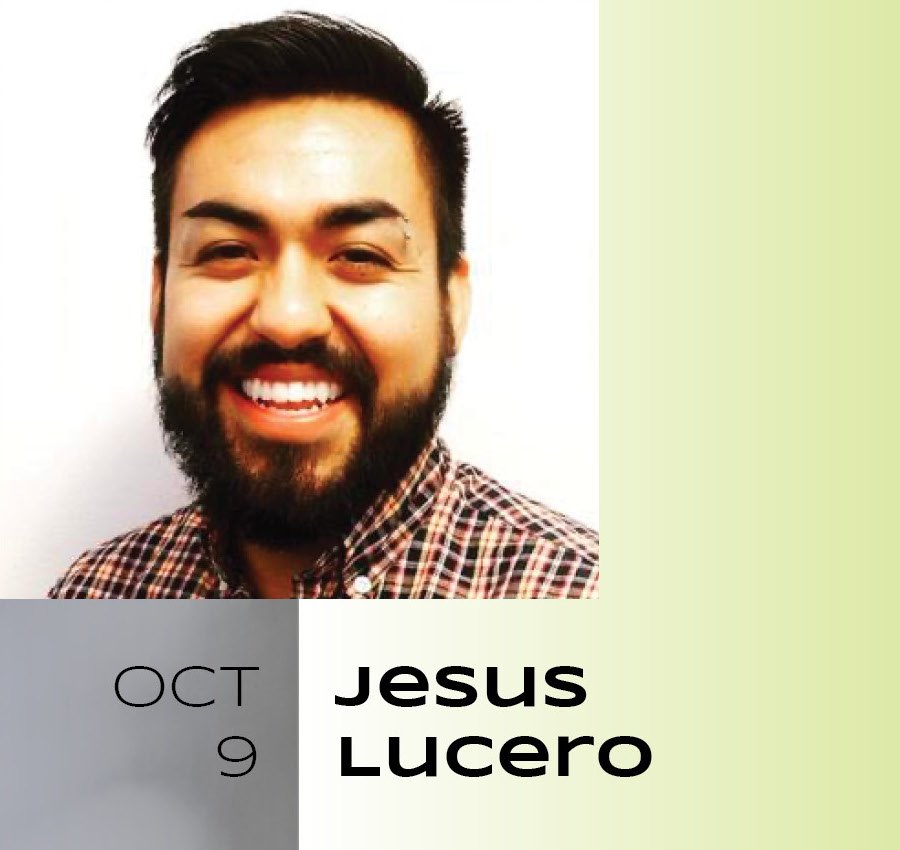 Jesus H. Lucero is a first generation proud Latinx person born in El Paso, TX and raised around the Denver metro area of Colorado. Jesus attended Luther College in Decorah, IA which began their adventure in cooperative education and organizing while studying women and gender studies and psychology. Serving as Pride President for two terms and as Senate President, Jesus left Luther to continue on in cooperative organizing work seeking to create the youth sector in the North American Cooperative Association. Before working at OutFront, Jesus worked with vulnerable adults with Autism and other learning differences, he has found his passion in working with folx of all backgrounds and abilities and seeks to create space and time for those that are typically left out of the conversation. Jesus is proud to work with OutFront MN as the Policy and Organizing Coordinator in Faith Communities. If he's not out and about meeting folks, you can find him moonlighting as a classical singer and acting as a music director from time to time.
October 16 - Joe Davis
Local poet, educator, and author
Joe Davis is a nationally-touring artist, educator, and speaker based in Minneapolis, MN. His work employs poetry, music, theater, and dance to shape culture. He is the Founder and Director of multimedia production company, The New Renaissance, the frontman of emerging soul funk band, The Poetic Diaspora, and qualified administrator of the Intercultural Development Inventory. He has keynoted, facilitated conversation, and served as teaching artist at dozens of high schools and universities including New York, Boston, and most recently as the Artist-in-Residence at Luther Seminary where he received a Masters in Theology of the Arts. JoeDavisPoetry.com
October 23 - Fardosa Hassan
Augsburg Muslim Student Program Associate and Assistant Director for Interfaith at Augsburg: An Institute to Promote Inter-Religious Leadership.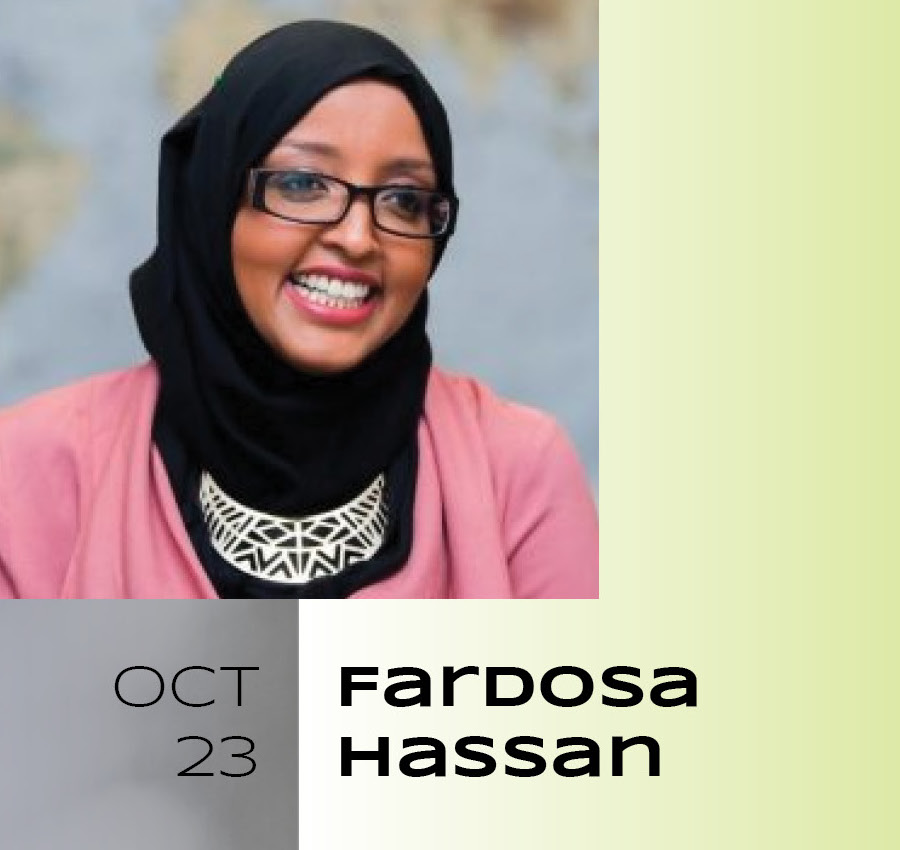 Fardosa Hassan graduated from Augsburg University in 2012 with a degree in sociology and international relations. As a student at Augsburg University she received the Courageous Woman Award which recognizes young women for their courage and tenacity. She was recognized by President Barack Obama and invited to the White House to take part in the Interfaith Campus Challenge. Fardosa has held internsthips with the Kenya Parliament and Lutheran Social Services.
Fardosa also works as the Interfaith Youth Connection Program Coordinator at Interfaith Action of Greater Saint Paul and is the Assistant Director of the Augsburg Interfaith Institute.
Fardosa describes herself as a "community minded citizen, who wants to make a positive change in the world."
October 30 - Ken Medema
Nationally acclaimed singer/songwriter and musician.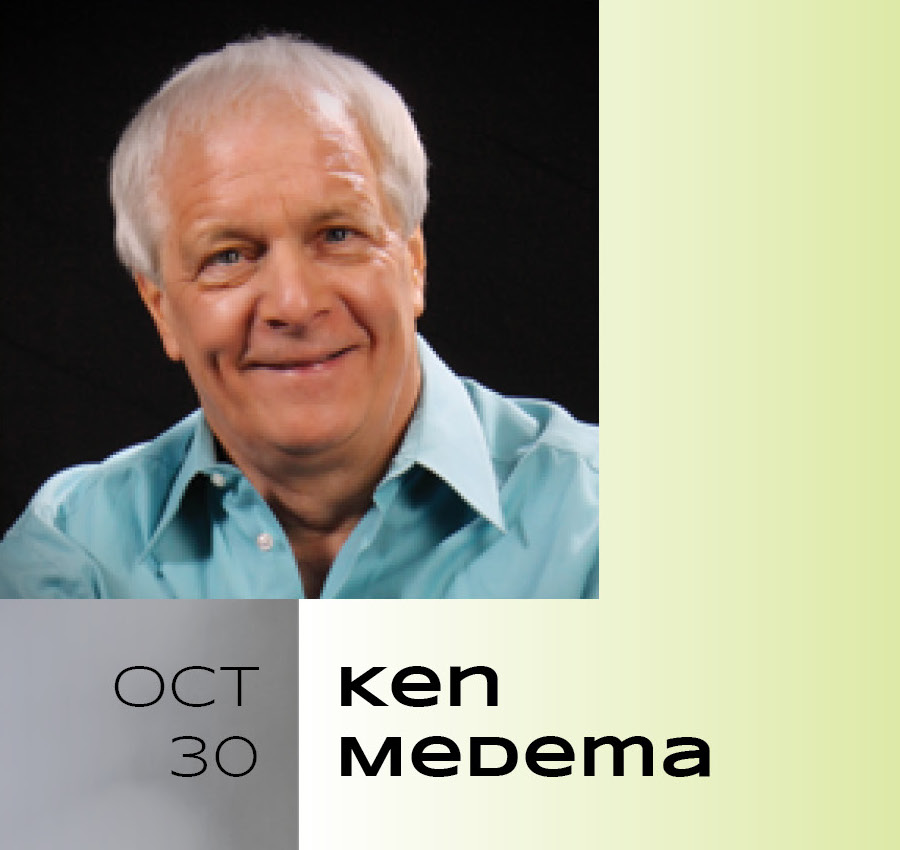 For four decades, Ken Medema has inspired people through storytelling and music. Though blind from birth, Ken sees and hears with heart and mind. His ability to capture spirit in word and song is unparalleled.
One of the most creative and authentic artists performing today, Ken custom designs every musical moment of his performance with brilliant improvisation that defies description. With an ever-growing circle of friends around the world, Ken's vocal and piano artistry and imagination have reached audiences of 50 to 50,000 people in 49 United States and in more than 15 countries on four continents.
November 6 - Mark Hanson
Former presiding bishop of the ELCA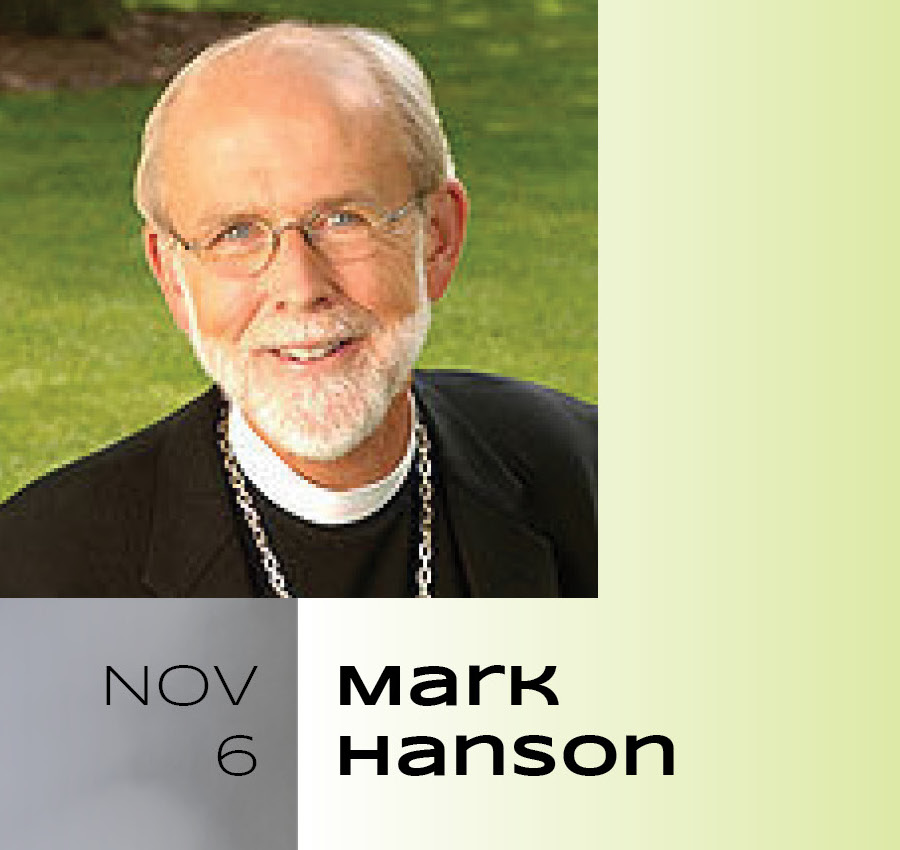 Pastor Mark S. Hanson served as the third Presiding Bishop of the Evangelical Lutheran Church in America. Before being elected presiding bishop, he served as bishop of the Saint Paul Area Synod. Prior to being elected Synod bishop, he served as pastor of three Minnesota congregations: Prince of Glory Lutheran Church, Minneapolis, Edina Community Lutheran Church; and University Lutheran Church of Hope in Minneapolis. In addition to serving as Presiding Bishop, Hanson was the 11th President of the Lutheran World Federation. In 2014, Bishop Hanson was appointed as a Distinguished Fellow at Augsburg University, Minneapolis in the Christensen Center for Vocation.
Check out our "Forum" page which functions like a blog and will collect new videos, lectures, podcasts, powerpoint slides, and other handouts to help further the conversation on a wide range of topics. These presentations may be sponsored by our Adult Education committee, the RLC "Our Neighbors and Me" team, Pastors, staff, lay leaders, and other special guests.